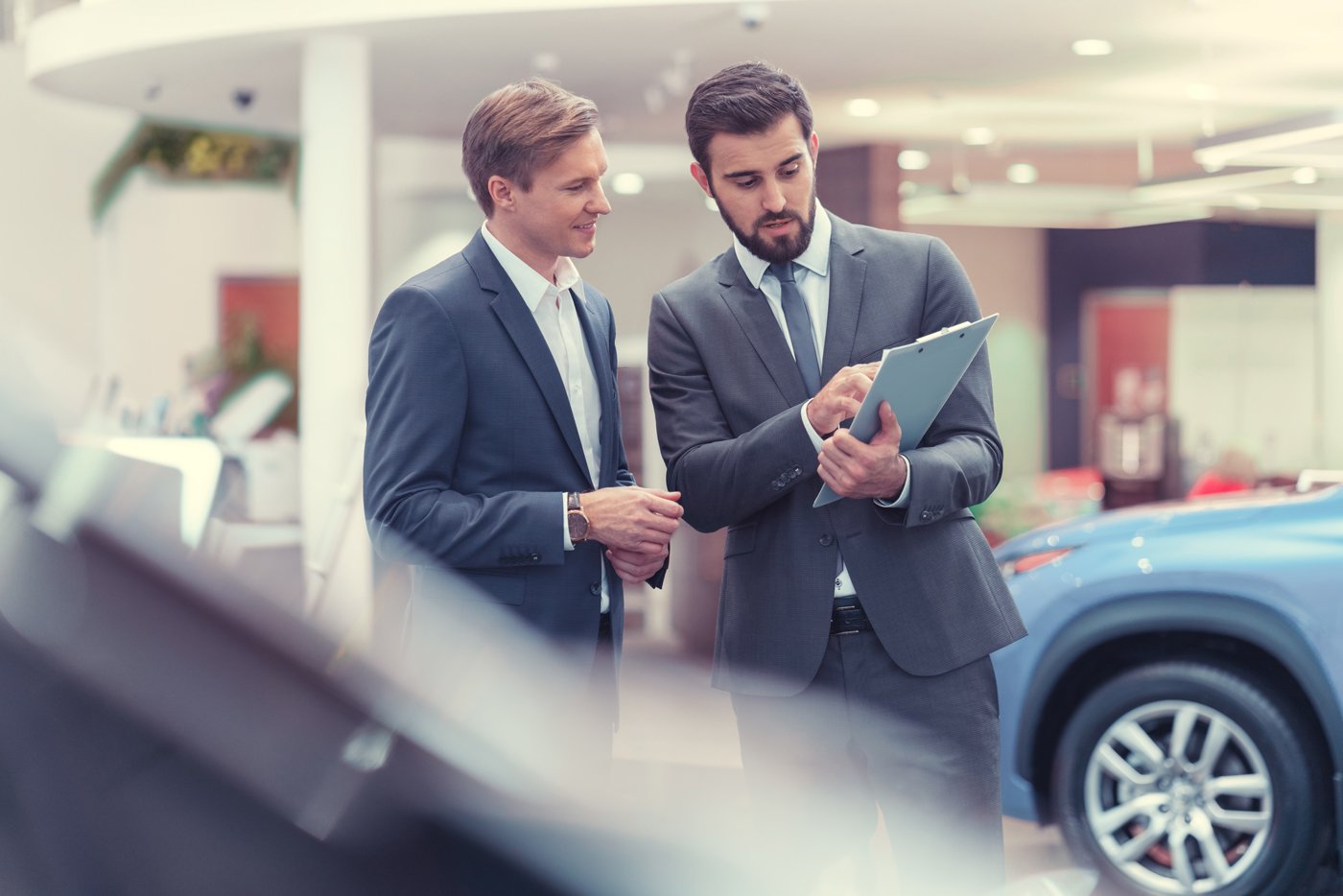 Car dealerships are struggling to meet the expectations of modern car buyers due to market conditions. The younger generation of buyers expects a seamless and enjoyable buying experience, and negative feedback can quickly spread to deter potential customers. This can lead to a decrease in sales and profits for dealerships.
Improve customer retention rates and increase profits by enhancing customer satisfaction. This article covers some basic strategies your dealership can implement to boost customer satisfaction.
Continuous Staff Training
Your dealership provides a crucial link between vehicle manufacturers and consumers, which makes it an indispensable component of the automotive industry. Nevertheless, the automotive industry is highly competitive, requiring dealerships to prioritize ongoing employee training for sales associates and Finance and Insurance (F&I) staff.
Investing in such training helps improve your dealership's customer experience exponentially. Not only will this boost sales and profits, but you will retain more customers. With customer retention comes a greater chance of gaining brand ambassadors that give you an authentic, word-of-mouth promotion.
When an F&I department lacks adequate training, mistakes are more prone to occur. Those mistakes cost dealerships more than sales. They impact customer satisfaction, resulting in a domino effect that includes customer loyalty, the dealership's reputation, and ultimately customer acquisition costs.
Most importantly, professional training for your F&I staff helps them keep up-to-date on federal and local regulations. Compliance becomes a significant issue, especially concerning the Motor Vehicle Dealers Trade Regulation Rule passed by the Federal Trade Commission (FTC). Violation of any four core regulations within this rule can cost a dealership a significant amount of money. Investing in training safeguards your dealership from incurring such hefty fines.
Offer Educational Resources
As digital technology advances, the shift towards online auto retailing grows. According to Straits Research, the global online auto retail market is projected to be worth $722 billion by 2030. Additionally, the report states that "North America will command the market while growing at a CAGR of 10.51%." That said, dealerships must get ahead of the curve by marketing and promoting F&I products. If you haven't done so, it's time to provide your F&I department with that marketing budget.
With normal marketing activities, use a portion of the budget to educate buyers before walking into your dealership. By doing this, buyers will view your dealership as transparent, creating heightened consumer interest. As a result, car buyers will be more likely to buy F&I products.
Car manufacturers are constantly seeking new ways to incorporate advanced technology into their vehicles, leading to ongoing advancements in F&I. This phenomenon is accentuated by the seamless integration of advanced technology into increasingly affordable cars. This evolution includes the F&I technology that introduces those products to car buyers. With the proliferation of online resources and new competing dealerships constantly arriving on the scene, locking in lifelong customers is more essential than ever.
Not to beat a dead horse, but it's easier to achieve that when you're taking the time to educate them. Hard selling is a thing of the past and only succeeds in turning potential buyers off. Informing buyers into making the right purchase for their needs goes further.
Personalized Customer Experience
Train F&I staff to prioritize personalized interactions with customers. This involves taking the time to understand their unique needs, preferences, and financial situations so that tailored finance and insurance options can be offered. The best platforms for personalizing the customer experience are online through social media, live chat, messaging apps, text messages, emails, and good old-fashioned telephone calls.
Online shopping has created a consumer base accustomed to convenience, speed, and transparency. Online shopping has become such a prominent part of our daily lives that a majority of car buyers consider completing some of the purchasing steps online. Many also prefer never to set foot inside a showroom, opting for an "Amazon-like car shopping experience."
Training F&I staff on using data analytics helps save car buyers time during the purchasing process. By collecting trade-in values, down-payment amounts, estimated monthly payments, as well as financing and insurance terms, your customers will enjoy a more streamlined car-buying experience ─ one that feels tailored to them.
Of course, not every one of those potential buyers surveyed will purchase their next vehicle completely online. But the key takeaway is that they look forward to the day they're capable of doing so. Make the transition easier for them by training your F&I department on creating personalized customer experiences that simplify their next vehicle purchase.
Conclusion
Our dealership training and F&I products expertise can help you revolutionize your F&I process for ultimate customer satisfaction. Our solutions are invaluable, and we can assist you in enhancing your branding efforts to achieve success in the dynamic automotive industry. Get in touch with us today to learn more.