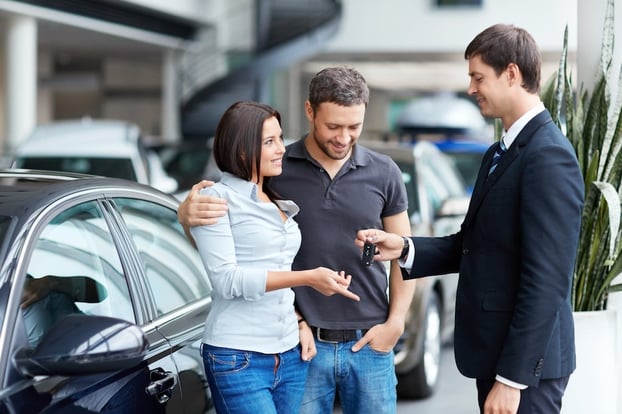 Though mobile devices, the Internet and hyper-connectivity have changed many things in the car buying industry; according to AutoTrader.Com, modern car buyers simply want improvements to the current car buying process.
What Does This Mean for Your F&I Department?
In 2015, AutoTrader.Com conducted its, "Car Buyer of the Future Study," where it polled 4002 people about what changes they would want in the car buying process. Many people weighed in on changes like:
Beginning the deal structuring process anonymously online, and then being able to take it almost to completion online if they desired;
More test driving freedom, (i.e. without supervision, being able to test drive for more time, etc.);
Test driving cars from several different manufacturers and working with, "product specialists," instead of sales people; and
Completing paperwork online to shorten the time they have to spend in the dealership
However, what really showed through is that effective automotive F&I training and superior product knowledge still reign supreme:
In the end, 84% of consumers would still rather buy from a real person than a computer;
54% would make their final purchase from the dealer that offered the best sales experience;
65% would drive out of their way to buy a car from a dealer that offered the lowest price, but 73% would drive farther to buy from a better sales specialist;
And though many consumers want to learn about warranties, specials and offers online; they also want to validate what they've learned and have their questions answered when they get to your office
As automotive professionals, we know the industry regulations change every year. However, though complete compliance is one of the most important reasons to train your staff effectively in finance and insurance, there are now even more important reasons to train and train well.
The modern consumer is a more educated car buyer and is also more interested in an authentic car buying experience. This means your staff has to offer both substance and salesmanship. That's why effective training is so crucial. A good training program offers:
Regular meetings and training sessions,
Performance-based compensation for employees,
An up-to-date compliance certification process, and
Regular compliance reviews to protect your business from violations
Contact us at Vanguard Dealer Services to implement an effective finance and insurance training program for your staff today.
Need more tips? Check out our FREE EBOOK BELOW!