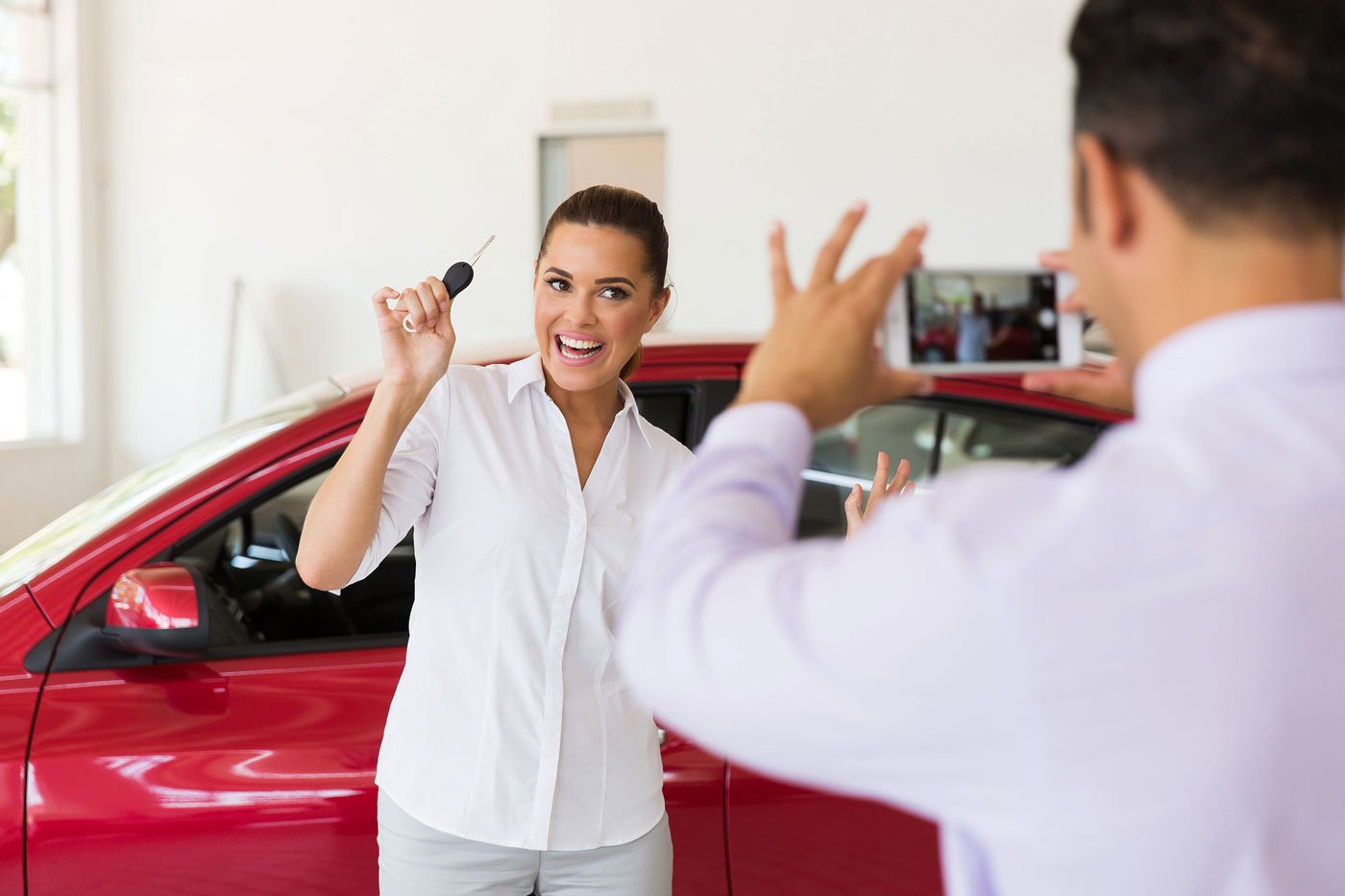 Social media is everywhere these days. Statista reports that Facebook alone has over 2.38 billion users as of the first quarter of 2019. It's essential for your dealership to recognize the opportunity to promote your services on social media. This article on sproutsocial.com reports that "the number one challenge for social marketers is the process of developing social strategies to support business goals." Here are some ideas for how to create unique content for your dealership and overcome that challenge:
New Vehicle Features
Customers are always interested in learning about the newest and best features available on a vehicle. Social media platforms are a great place to share information about what your dealership has to offer. Sharing can be as simple as a post about a new feature with a photo and a link to more information. Using social media as a way to convey new information to your potential customers helps to connect them directly with you on a personal level.
Videos and Live-Streaming
These days a lot of content in social media is on video. Facebook, Instagram and YouTube are among the many platforms that share video content. You can film all sorts of things at your dealership to share:
Short videos demonstrating automotive safety features or new technology on vehicles.
Quick clips of employees happy at work
In-depth video testimonials of the newest cars and trucks at your dealership
Hands-on videos showing the features on a vehicle.
Here's a guide to utilizing one of the social media video streaming options, Facebook Live.
Customer Testimonials
Your dealership has a lot of happy customers, and with their permission, you might be able to share that happiness with others. Unique social media content can be generated by capturing footage, or pictures with quotes, of customers who are happy with their brand new car. You might find a lot of satisfied customers returning to your dealership for service; perhaps they are willing to share how happy they are with their vehicle after it has been on the road for a while.
Behind-the-Scenes Footage
This article from the Bizzabo Blog includes great ideas on promoting an event on Facebook. Try sharing footage from last year's event as part of your promotion. And how about the follow-up? Connect your dealership directly with your customers by creating a post that includes footage of weekend sales events or behind-the-scenes footage at the dealership.
Employee Testimonials
Your customers want to know they can trust your dealership to take care of them. You can demonstrate trustworthiness through social media posts about your employees. Simple testimonials from the sales group, the shop crew, the F&I department or the car detailers can show that your dealership is a good place for people to work. That good impression will go a long way towards building trust with car buyers.
Unique content, such as the ideas above, creates a one-on-one personal bond by educating, entertaining and making potential customers smile. Contact us for more information on how you can effectively generate and deliver social media content