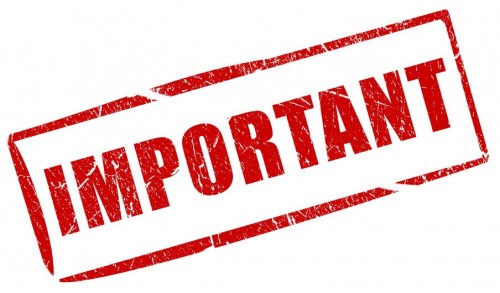 There are so many different dealership compliance laws -- and there seem to be new ones every day -- that it may feel overwhelming to try to keep up with all of them. However, as much of a pain it may be to try to keep up with all the dealership compliance laws, it's an absolute necessity in order to avoid ridiculous amounts of fines. With this in mind, we've come up with this list of the three most important dealership compliance laws, and why you should know them...for failure to do so will cost you dearly:
Under no circumstances are you not to comply with the provisons set forth in the Americans with Disabilities Act (ADA). This means that any physical barriers that prevent people with disabilities from getting to your dealership need to be removed. Failure to comply with these provisos will result in a Federal fine of $55,000 (for the first offense) and $110,000 per offense after the first one.
The CAN-SPAM Act is a more recent development that governs your commercial emails sent -- what this act requires is that your emails not be false or misleading (either in the subject line, or in the body of the e-mail), must be clear in its intent (i.e., identify itself as an ad), and must have an opt-out information (and all opt-out requests must be honored). Failure to comply with this regulation can result in fines of up to $16,000 per e-mail sent.
Finally, but certainly no less importantly, dealers have to comply with the Magnuson-Moss Warranty Act, which requires that all of your consumers must be provided with detailed information about their warranty. Failure to do so will result in fines equal to all costs and expenses (including attorney's fees).
For more information about us and our services, contact us today.