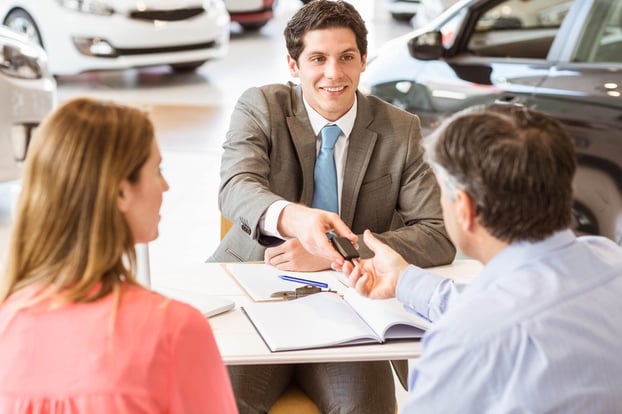 Your car dealership's F&I department may already feel comprehensive in the products it's offered car buyers over the years. However, are you really sure you're providing the products customers want?
If your current customers aren't telling you what they really want in the way of car protection products, what kind of tea leaves should you read?
The best way is to look at statistics on consumer buying habits in F&I departments.
Let's take a look at what customers prefer, including proper sales approaches.
Offering F&I Products Online
One key statistic to pay attention to is the fact that many people are preferring to find and buy F&I products online. With online shopping already being a mainstream activity, it's a natural progression for car buyers to do the same.
Many car dealership experts note consumers are preferring online education about F&I products, including buying them digitally. To improve product penetration rates, this is the next big step for car dealerships in making things more convenient.
What makes this so effective is it gives customers the ability to find F&I products on their own time rather than be pressured.
It's something to think about for 2018, though other statistics show more enlightening consumer buying habits.
Millennials Becoming a Strong Customer Demographic
No doubt you've been seeing Millennials coming in to your dealership lately to buy cars. Now that they're turning into adults, recent statistics show they'll become a major buying demographic for F&I products.
At the center of this is doing more digital marketing for F&I products to help compete against big players like Amazon.
You'll obviously want to nurture the Millennial market since they'll be the next generation of drivers. Plus, the fact that they'll possibly use their vehicles for careers means they'll need repairs often.
Other statistics show only 20% of Millennials want to finance a vehicle through a dealer, so you have your work cut out for you. The good news is 39% of those Millennials plan to buy a car this year, so finding digital marketing avenues to reach them is important.
Challenges of Product Overload
Recent reports show product overload is a big problem when customers buy in F&I departments. After they buy two or three products, they'll feel like they're being taken by sales tactics. When given an options package, they're apt to choose more than several products at a time.
The general rule of thumb now is your F&I office shouldn't attempt to sell more than five or six products at the same time. Otherwise, it could become overwhelming for the customer, leading to sales losses. It's the last thing you want, especially if those people start to spread the world you're too pushy.
To make the most impact, you'll want to show products customers know they can get the most value from. In this regard, showing them a digital menu of products provides a more compelling way to make a smarter buying decision.
Customers Expect More Transparency in F&I Departments
All sales processes today need to nurture a sense of trust since consumers have a huge distaste for pushy sales tactics. If any customer feels like they're about to get sold on a bad deal, they'll start to become defensive.
Statistics show adding transparency to F&I is the remedy for this so customers can better decide which products are best for their personal needs.
Transparency also comes from your end in reviewing videos of how your F&I department works with customers. Knowing how well your sales process works determines successful customer approaches in the coming year.
Contact us at Vanguard Dealer Services so we can help you create and under stand consumer buying habits in F&I.