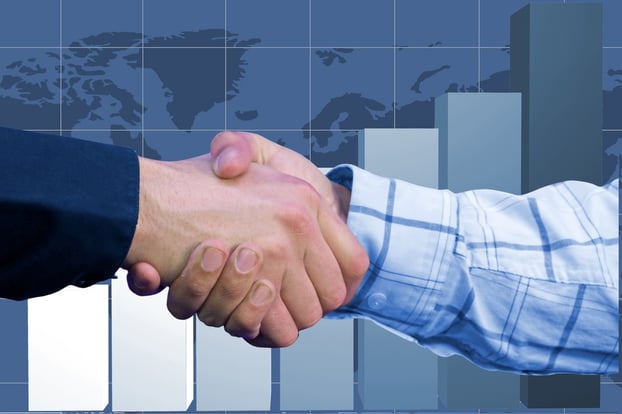 Your F&I office may have a problem lately in selling too many of the same products, a trap that's easy to fall into if stuck doing things the same way. Lately, though, you're perhaps noticing sales slipping and the need to provide something innovative. With your customers expecting more out of buying or leasing a car, they'll want to go beyond just the basics in F&I.
Recent statistics prove many customers who buy cars want a more digital shopping experience. It's no different with F&I products, including wanting more options and selecting them through the internet.
They also want a clear idea of what those products offer and what the final costs are going to entail.
Your Basic F&I Product List
Some of the F&I products you've sold for years are likely still essential, but many customers may feel limited without more unique options. In fact, you've perhaps built your entire dealership around promoting these old F&I products.
What kind of products are these?
GAP Coverage: This offers protection against what a customer pays if their current loan balance exceeds the value of their vehicle at the time of loss. In other words, it covers the "gap" between a value of a customer's vehicle and the amount they still owe.
Vehicle Service Contracts: These are some of the most common F&I products where you agree to pay for certain repairs or services. You'll often see this known as an extended warranty.
Tire & Wheel Protection: As another common F&I product, all customers who commute or travel often are going to need their tires maintained. It's one dependable product to never drop in favor of something else.
All of these products are still necessary, though may need some updates. Yet, what other innovative F&I products can you add to prepare yourself for future customer expectations?
Identity Theft Protection
Perhaps you've never considered identity theft protection in your F&I office since you always considered it more of a problem in the financial world. Stop and think that buying a car is a major financial investment. A lot of personal customer information becomes stored or transported online during this process.
Adding an option to include identity theft protection can give your customers peace of mind. It's really not new when you consider many dealerships started adding ID protection over 11 years ago. Back then, statistics showed many people discovered their identities were often stolen when financing a vehicle.
Cosmetic Wheel Repair and Paint Protection
As more people lease cars, they'll want to ensure their cars stay in pristine condition. Offering cosmetic wheel repair and paint protection are the kinds of detailed products your customers demand today.
What's most important is finding innovative ways to do protection on the body of the car. Paintless dent repair is a unique method to repairing car body issues without harming the car's factory finish.
The SAVY™ Mobile App Suite and OBD-II Device
Those of you unfamiliar with this custom app and device should quickly add them to your F&I product list. Made by EasyCare, these devices earned first-place honors in the Tech Tank competition at last year's Digital Dealer Conference.
The wireless devices stay in use through your dealership and help with appointment scheduling, teen driver alerts, car diagnostics, and trip tracking. As part of a VIP program, customers can download the SAVY Driver app at your dealership and start earning points when they put the program to use.
This is one F&I product bringing real value to your customers and an example of wireless technologies becoming the norm.
We can help you acquire all of the above at Vanguard Dealer Services.
Contact us to learn more about our comprehensive training and products to help your dealership stay competitive and innovative long into the future.