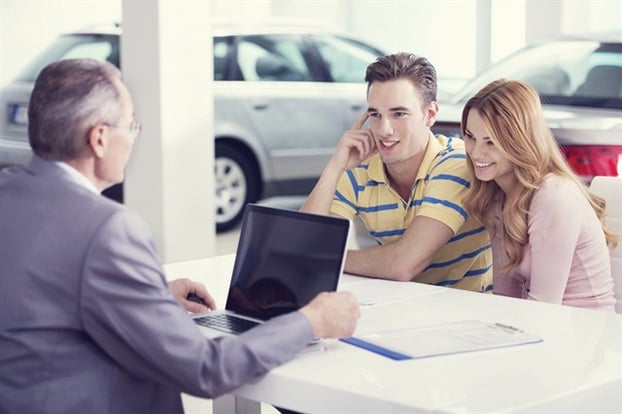 Today's auto dealerships are evolving as customers demand a more seamless and interactive experience. They are fairly vocal in saying that they prefer to handle their entire transaction with the same person or set of people from start to finish. Some industry "experts" are even calling for doing away with finance managers and embracing a totally hybrid transaction where there is no line between sales and finance. This would seem to preclude the F & I manager in the back office waiting for sales people to hand the customers over to them. Or does it? Fresh ideas, different types of automotive finance and insurance training and newer sales models make finance professionals a bigger part of the transaction right from the start and increase customer satisfaction along the way.
Finance managers are typically some of the best dealership employees to build trust and make a customer feel at ease. Why not have your sales professionals introduce customers to finance managers on the first visit? Finance people should say hello, offer their name and a firm handshake, look them in the eyes and thank them for their visit. They can also offer to answer any questions about financing they might have. Even if that customer does not buy on their first visit, they will leave with a positive view of the dealership, and the finance manager's card so they can call with any followup questions. How impressed will most customers be that the F & I manager took time to speak with them, and did not try to sell them on anything except the dealership, the staff and the automotive brand? Some might seem shocked, but certainly pleased, even if the finance manager calls them after they leave without buying. Additionally, they might be more willing to share their real concerns or hesitations about purchasing with the dealership's finance expert.
In addition to their friendly but professional personalities, finance pros are extremely well-trained in credit issues, the latest sales techniques and the myriad compliance issues that dealerships face. With that training, they are a perfect addition to the beginning of every automotive sales transaction and dealerships would be wise to start implementing a process immediately that makes them integral to the entire sales cycle. If your dealership wants to embrace your finance expertise, contact Vanguard Dealer Services for implementation assistance.