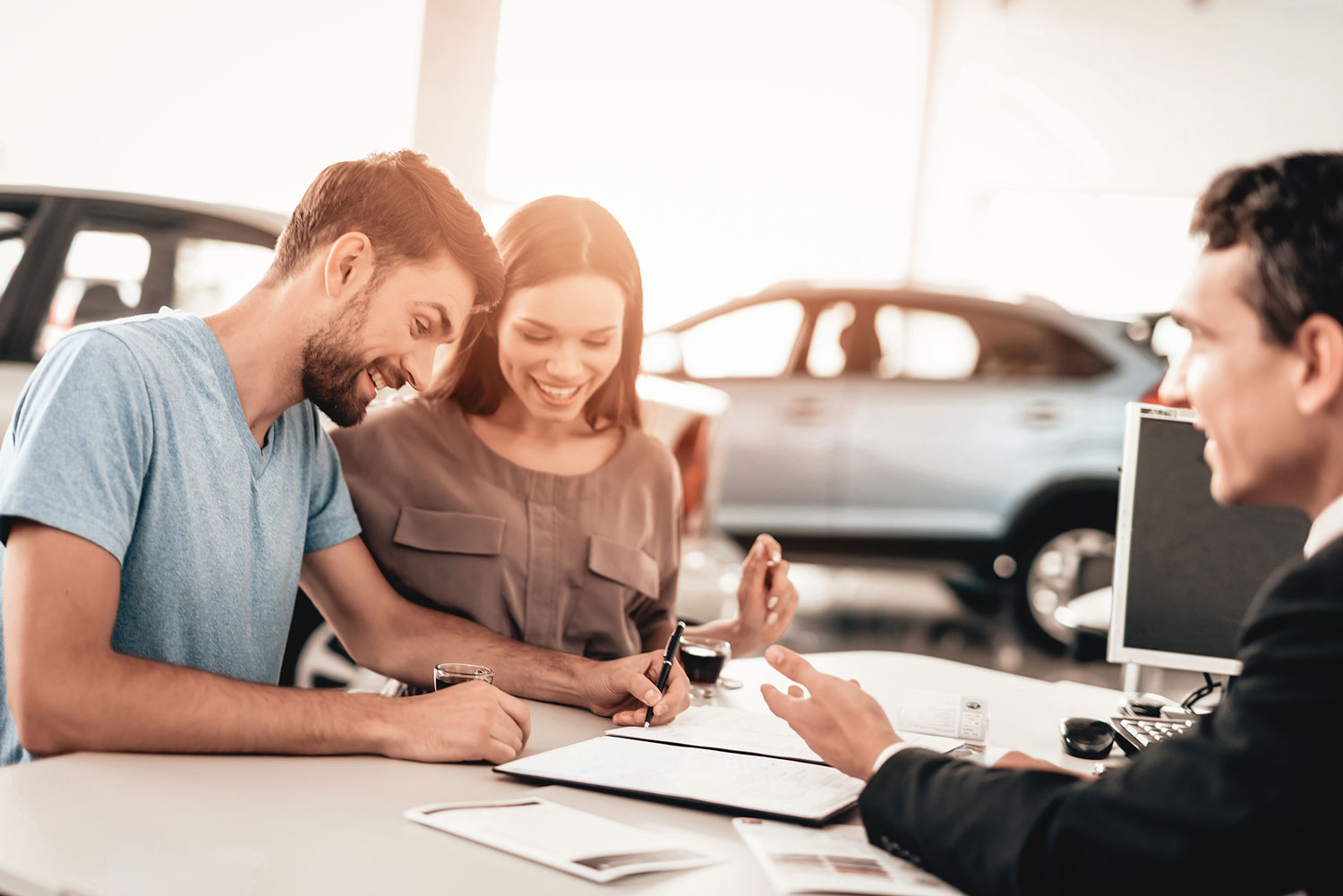 Every company wants to provide the best customer experience possible. That's why dealerships are always looking for ways to improve their sales process and the F&I process is no exception. The F&I process can be a major point of frustration or confusion for customers, so it's important that you find ways to make it as easy as possible. Here are 5 tips that will help you improve your F&I Process:
Be sure that everyone is following proper protocol with tools and processes that the dealership may have in place.
In your F&I process, make sure everyone is following the proper protocol, and that they are using the tools and processes that you have in place. For example, if you require someone to fill out a credit application before quoting them on a purchase price, make sure they're aware of this requirement ahead of time.
A good example of this would be if you require someone to fill out a credit application before quoting them for the purchase price, make sure they're aware of this requirement ahead of time. It's also important to do things like maintain organizational skills or update training materials so that all employees use up-to-date information.
It is also important to consider F&I profits as it relates to customers. One of the most common reasons that F&I profits aren't always achieving their full potential is that customers don't know what F&I purchase opportunities they're missing out on.
The more streamlined and efficient your F&I process is, the better it will serve customers now and into the future!
Encourage your team to constantly review the F&I products you provide.
In order to make sure that your team is aware of the latest products in F&I, you'll want to encourage them to constantly review what you're offering. That way, they can be familiar with the latest and greatest and pass that information along to customers.
One way you can do this is by switching up inventory on a regular rotation so your staff is looking at different products all of the time, or assessing how they're positioned and displaying your current offerings so that they're easy to identify. This ensures that staff are aware of the entire lineup at any given time as well as how they fit into your customer's purchase journey.
Roleplay - take time to train and retrain your business managers with activities such as roleplaying.
To really make sure your dealership is excelling in the F&I process, it's important to have a dedicated business manager. There are many benefits to having someone in charge of this process for you, including being able to ensure that staff members are following protocol and that they're using up-to-date information.
One way to make sure that your business managers are doing their job well is by taking time to train them and retrain them as needed. To do this, you may want to use activities such as roleplaying so they can get a real-life understanding of what the F&I process looks like in action.
Create consistent meetings with your team to review what has been working and what needs improvement.
In order to create a F&I process that meets the needs of your customers, it's important to take some time to review what has been working and what hasn't. That way, you can focus on improving the F&I process in areas where it needs improvement.
To do this, create a F&I meeting with your team every so often (e.g., quarterly) where you can review F&I policies, methods, and practices. This will give you the opportunity to assess processes from different angles, including business management, F&I budgets, financing rates, customer insights, and more.
If there are some F&I products that have seen an increase in orders or requests for quotes within a given F&I process, then this is a good opportunity to review and see if any changes need to be made.
Ask for Feedback - follow up with your customers asking for feedback on how the overall process was - get their point of view on what could be better
If you want to get the perspective of the customer on F&I, it's important to reach out. A simple way is to ask for feedback once they've completed the F&I process - that way, you'll hear their thoughts and can make changes if necessary.
To do this, be sure to send a follow-up email after F&I services have been completed and ask customers how their overall experience was. This will give you an opportunity to better understand customer needs in F&I as well as what they find confusing or challenging. You can then use this information to make any necessary improvements or changes in your F&I process so that all customers are satisfied with your F&I services.
F&I can be a daunting task for dealerships, but it doesn't have to be. F&I is an important step in the sales process because it ensures that customers are satisfied with their purchase and feel confident about what they're buying. To make sure you're providing the best F&I services possible, consider these 5 ways to improve your F&I process at your dealership. These strategies will help ensure that all of your F&I products are up-to-date and easy to find while also ensuring staff members understand how each product fits into the larger F&I process.
If any changes need making or if you want more information on improving F&I processes at your dealership, reach out to Vanguard Dealer Services. HERE ! Our team would love to work with you and help.