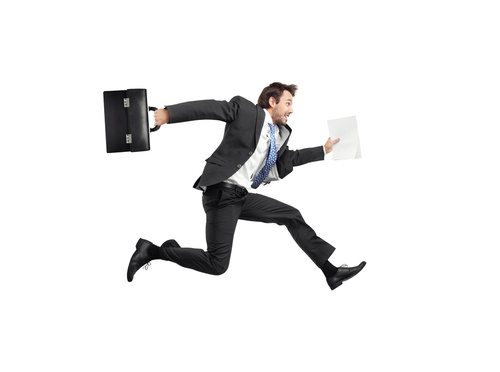 There's no doubt, F&I managers have plenty to do. In between closing deals and boosting profits, they're responsible to ensure that everything is done in compliance with federal regulations. And the pressure is taking a toll.
In December 2016, Automotive News ran a story titled "More F&I Managers are Quitting," and asked if "expectations for output, speed and compliance" were to blame. It explained that many managers are feeling overwhelmed by rising performance goals. They are also frustrated with the long hours, too little pay and the way that they are treated in general.
"It's a high-burnout job," said Lycia Jedlicki, performance partner for 20 group operations at NCM Associates. "It's a lot of pressure. It's a lot of hours. With shrinking margins [on vehicle sales], the only thing left is F&I. If you don't produce, you're not going to survive."
The article goes on to say that 38% of managers quit their job last year and the average tenure for an F&I manager was only 3.1 years. This is obviously bad news for managers, but it also affects the entire business structure. A business that is replacing a key manager every couple of years leaves itself open to confusion that can lead to errors in noncompliance. But what can you do?
At Vanguard Dealer Services, our specialty is F&I compliance. We understand the difficulties of being in compliance with regulations while trying to maintain a profitable business, and we would like to help. Contact us today and let our team of experts work with your F&I manager to ensure that your business is both profitable and compliant.