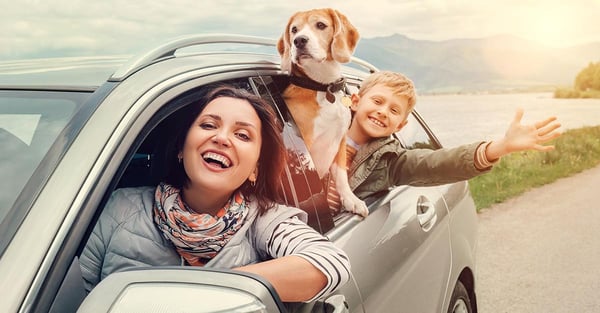 The chances for wear & tear in car leasing is greater than ever as more people depend on their vehicles for everything. Some of your leasing customers are perhaps business travelers or those who just want to travel for leisure. Even local drivers can end up experiencing wear on their cars faster than expected.
Providing a wear & tear protection plan may already be on your F&I menu. Yet, how comprehensive is it? Should you reassess what your customers really want?
Let's look at some things you should cover if you think most car wear is overly basic.
Damage to Bumpers
While you may already cover bumper damage, different types of damage on bumpers often occur. Fender benders are inevitable no matter where your customers drive. However, the customer may need new bumper covers for more thorough repair.
Step bumpers are also something you maybe didn't cover before. Replacing these alone can become very expensive without providing more detailed coverage.
Giving your customers peace of mind in their driving is what wear & tear plans are all about.
Something as simple as covering bumper trim replacement will make customers feel better about how they use their car.
Damage to Upholstery and Carpeting
As much damage can realistically occur inside of a car as the exterior, anyone who spends excessive hours driving is going to wear the interior out fast.
This means potential wear on upholstery and carpeting in the front and backseat areas. No matter what kind of footwear the customer wears when traveling, it could make the car's carpeting look embarrassingly worn. If the driver wears heels frequently for business traveling, rips and holes in the carpet could occur within a year.
The same goes with seat upholstery. Something that falls apart easily, especially leather. This may also affect the roof liner in the car as well.
Add upholstery and carpeting repair to your plan so it covers every aspect. By surveying your leasing customers, you can find out how they use their cars so you can add specific types of repairs.
Damage to Paint
Not only will paint start to show wear on the exterior, the same may occur on the interior. With more extreme weather events, paint on the car's exterior could look extremely bad after a couple of years.
Some of this depends on the climate where your customers drive the most often. Hailstorms always wreak havoc on paint, as well as driving rain. Of course, debris from driving on gravel roads can start to make paint look worn around the fenders.
Leaks on the interior of a car or rough play from kids while traveling can make interior paint wear out as well.
Take time to discover where your customers drive so you can determine whether paint and surface dents might become a recurring problem.
Damage to Audio Equipment
Don't think the audio systems in your cars are going to last a long time. These sometimes wear out faster than anything else because of the sensitive electronics involved. If your leasers play music constantly while on the road, it's also going to wear out the audio system after a few years.
Having a speaker go out may become a real annoyance to a business traveler. They may depend on audiobooks to keep them entertained.
Be sure to add speaker repair, plus any other components related to audio equipment. Without this, the driver would have to go to a specialty shop to get audio repairs done. It's never cheap either.
Window Repair
Again, you may already add windshield repair to your wear & tear plan. It's worth expanding this to other windows in the car, particularly if they're vulnerable to chipping.
Some of your customers may use their car in rough terrain for travel (like an SUV), making window repair an essential plan for them. Make this an important add-on since a chipped window could dangerously shatter if the customer ignores it.
Contact us at Vanguard Dealer Services so we can help provide wear & tear protection plans like these, plus a lot more.