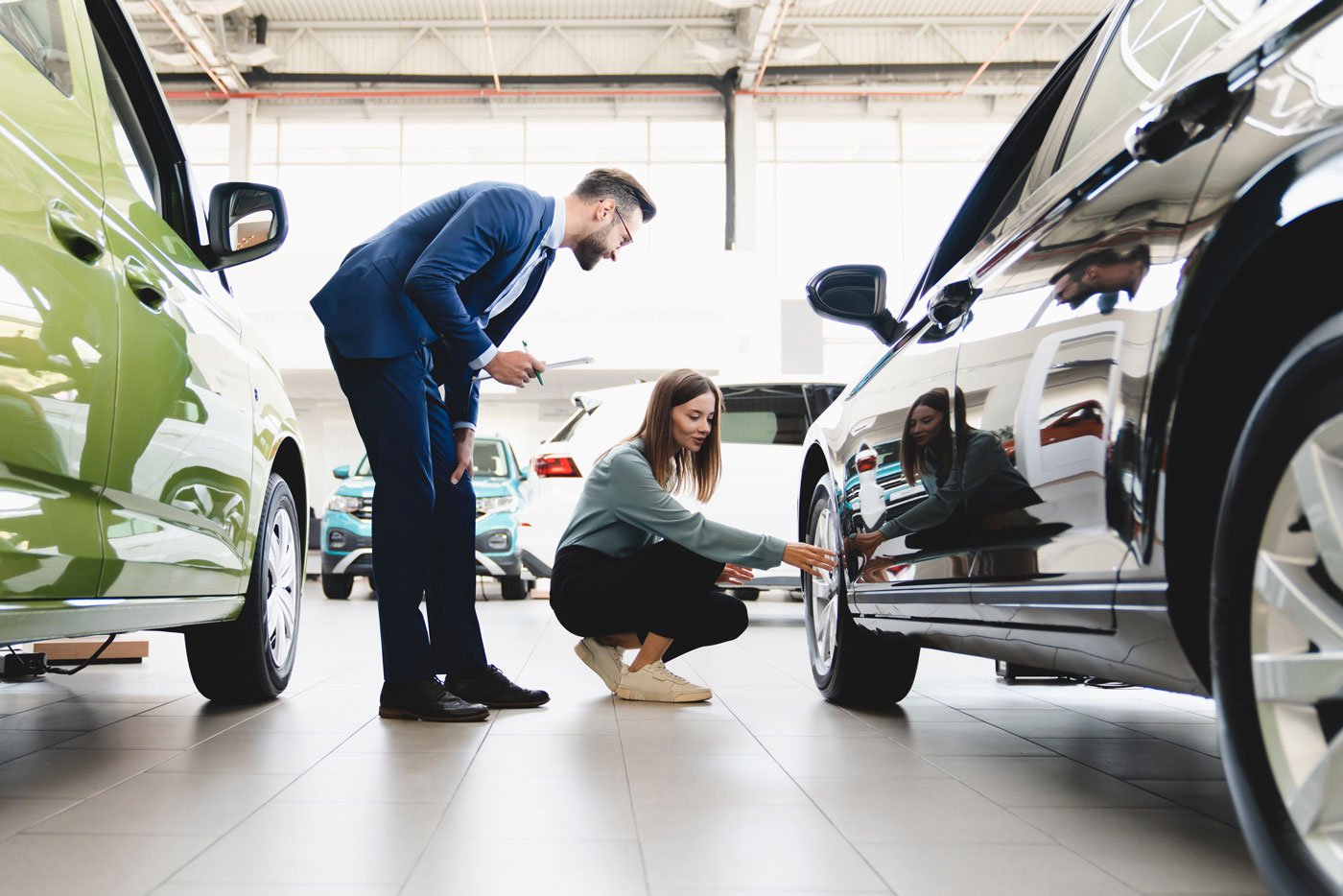 If you are looking to take your dealership to the next level, then you will want to expand your profit per customer and lower your marketing costs. The good news is that you can accomplish both by simply retaining the customers that you already have. Customer loyalty and customer retention are the foundation for all dealership operations. Why sell five vehicles to five different people when you can sell five vehicles to one customer? Here are some proven dealership customer retention strategies you can use.
Deliver outstanding customer service
From first impressions to the overall experience, ensure that your team is delivering nothing but the best. A great customer experience in the automotive industry starts with employees and goes a long way toward boosting retention. Disengaged employees make a negative impression on clients, and salespeople walk a fine line between guiding the sales journey and being pushy. On the other hand, engaged employees and salespeople can be a secret weapon in maximizing the customer experience.
Improve customer response time
Train your team to be on top of their emails and other forms of communication. After the deal is closed, dedicate time and resources to continue building the dealer-customer relationship instead of immediately painting a target on an upcoming transaction. Opportunities to build bonds can include sending customers special incentives, regular communication using email newsletters, and so on.
Quickly answer your customers' requests. People are very eager to get answers. This is a world where instant communication is the norm. Whether you like it or not, customers will judge your services by how fast they get answered. However, do keep in mind that your communication with them should be relevant and valuable to the customer.
Set reminders
Have your sales team set calendar reminders as to when they should be following up with previous customers who may be interested in a new car or product at a certain time. Have them reach out to remind customers of new sales or product deals. Good communication with customers goes beyond sending reminders for their next service appointments. It is also about establishing regular and relevant exchanges they value. It is crucial to show your clients they are important to you.
Collect positive testimonials
Customers rely on word of mouth and other forms of reviews in today's world of having Google at your fingertips. Capture positive reviews of previous clients that you can share with the world to attract others. A vital factor in customer retention is effectively managing your reputation and monitoring reviews. Approximately 92% of customers read online reviews before making a purchase, and 85% trust online reviews as much as a personal recommendation. Manage your reputation by providing excellence in customer service and ensuring that your omnichannel digital marketing strategy always reflects the brand image of your dealership.
One-to-One Dialog
When you look beyond the groups of people with similar characteristics, you start to see the individuals it consists of. In this digital age, there are methods to create a personalized dialogue with each individual customer. The resulting effectiveness and loyalty that come from personalization are both exciting and tangible. From interactive videos that adapt to the user, to personalized app interfaces, there are several opportunities to utilize the power of personalizing your dealership's brand.

Ensure to treat your existing clients as valued assets, market efficiently, and take advantage of any opportunities to get an edge in your dealership business. Vanguard Dealer Services is an automotive consulting firm that is committed to helping auto dealers like you grow their businesses by providing quality aftermarket and F&I products. Contact us today to find out more.