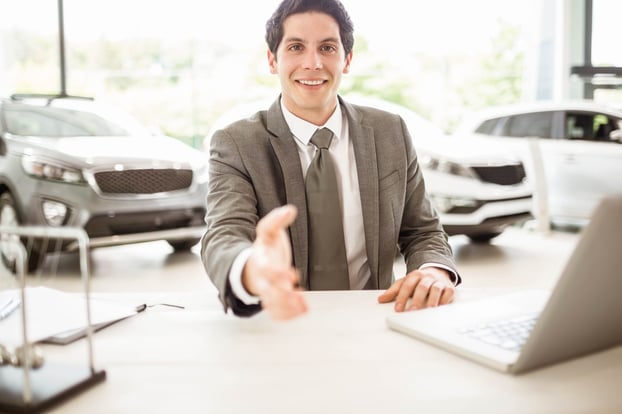 Every car dealer knows that the path from the initial sale of a vehicle to the final retail installment sales contract ("RISC") is filled with potential risks and pitfalls that can cause the dealer to run afoul of sales disclosure regulatory obligations. A good Business Manager can use menu selling to avoid those risks and to create a document path to verify that the dealership has made all required disclosures and that the car buyer has acknowledged receipt of those disclosures.
The best starting point on this path is for the Business Manager to clear the top of the menu and to verify the specific deal terms that the customer and the salesperson had agreed upon. This creates the initial menu that memorializes all of the basic terms and conditions of the customer's agreement. The Business Manager can then move on to additional products and services that the customer might enjoy. The manager can add any a la carte products and services to create the final menu. All of the agreed-upon terms in both the initial and final menus go into the RISC that the customer will sign.
An automated electronic menu sales system will track important disclosures and eliminate the prospect of challenges that those disclosures were not made. The more critical disclosures are:
finance and insurance products and services are optional, and the customer can go outside of the dealership to purchases them;


the customer is not obligated to purchase any additional or optional products or services to procure financing through the dealership;


the interest rate that is quoted by the dealer will not change as a function of the customer's purchasing optional products or services;


the interest rate that is quoted by the dealer is negotiable;


the dealer may receive a portion of the interest that the customer is paying when the customer procures financing through the dealer.
Quality dealers and Business Manager can make these disclosures and retain customer acknowledgements without a menu selling system, but that system provides a failsafe way to prevent errors and oversights that can lead to regulatory compliance nightmares.
For more information on how menu selling can help with your dealership's compliance and disclosure obligations, please contact us to speak with one of our menu selling specialists.