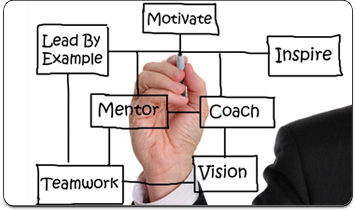 Your salesmen provide the most important interaction and representation of your dealership to customers. Providing consistent automotive management training will allow your dealership and sales staff to stand out from the competition and increase client retention and sales.
Education is Key
An educated salesman is a confident salesman, and this confidence will shine through to your customers. Potential buyers must believe that they can trust their salesman to know the product he is selling and will stand behind it. In other words, he has to believe in and know his product before his customer will. Providing ongoing educational opportunities will help to encourage and motivate your sales staff to provide the best experience possible for every customer who comes through your doors.
Develop a People Person
While some social skills cannot be taught, all social skills can be improved with proper training. According to an article published in Car and Driver, 2015 was one of the best years in history for auto sales. In order for your dealership to take advantage of an obviously recovering auto market, you need to be sure that your sales staff know how to effectively deal with your customers and win them over.
Create A Happy and Fulfilled Workforce
The happier your sales staff is, the better they will treat your customers. Proper training and development can greatly increase the profit margins of your sales staff and your dealership. This will help to create a positive and productive atmosphere for your customers to be in. Helping your sales staff reach their goals is the first step in reaching the goals of the dealership.
For more information on how to create an amazing sales force for your dealership, please feel free to contact us.