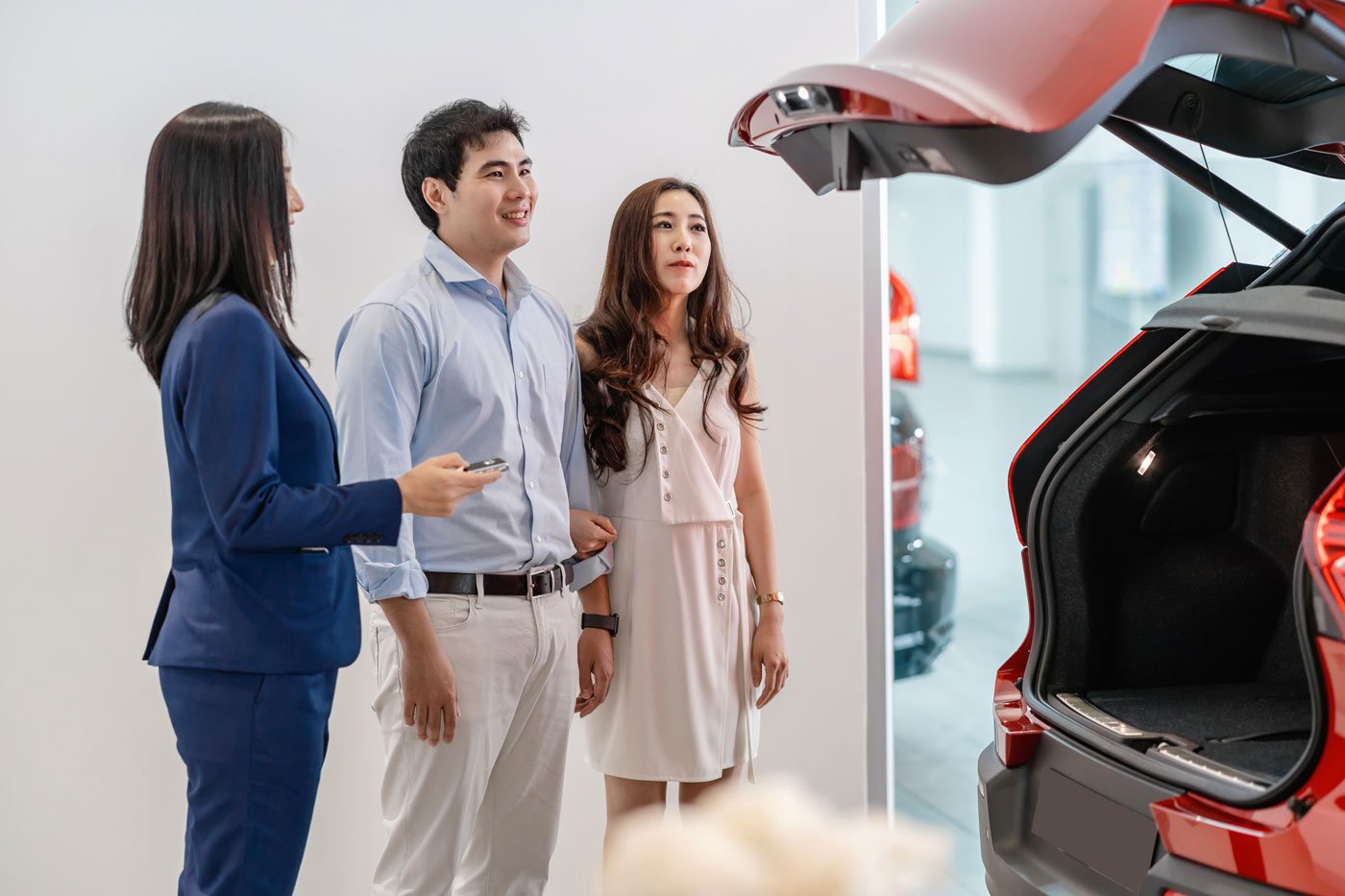 You see customers entering your dealership, and some buy cars while others don't. There are ways to get more customers in the door and improve your sell-through percentage. Your dealership has the vehicles people want in stock, but you are looking to increase your sales quota and grow your business. Improving your level of customer service and building long-term relationships can help. Here are a few ways to improve your dealership's customer service:
1. Who Greets Your Customers?
Many customers are wary of automotive dealerships because they feel like they're being pushed to buy the moment they arrive. You might consider training your sales team to take a more helpful approach and ask more questions. Instead of just selling a vehicle, they can gain an understanding of the customer's specific needs and sell the right vehicle to the customer.
A few questions your team needs answers to in order to find the customer the right vehicle include:
What will you be using your new car to do?
How many people will typically ride in the car at the same time?
Do you need space for small children?
What is your monthly car payment budget?
While asking these questions and listening to the answers, your staff starts to build a rapport with the customer, gains a better understanding of their needs and increases the chance of a sale.
2. Provide Dependable WiFi
Customers are often in your store for lengthy periods of time. You don't want your customers to leave to take care of emails or work issues and risk the chance that they won't return. Also, your customers may want to look at reviews about a particular model or check the trade-in value of their current vehicle. With reliable free internet service available, your customers don't need to leave your store to find the information they need to make a purchase. Keeping your customers at your location is an essential part of the effective sales process.
3. Create an Educational Test Drive
In the past, sales staff have used the test drive as an opportunity to push hard to close the sale. It's beneficial to encourage your staff to use the test drive as a chance to educate the customer with specifics about the model. They can talk about and display the way to use the vehicle's best features. It's also another good opportunity to listen to the customer and answer any of their questions concerning the vehicle, the buying process, or even the financing process. This can help the customer make the decision to buy without feeling the pressures of an intense sales pitch.
4. Ask Your Customers for Ways to Improve
Someone who just bought a car from your dealership is the best person to solicit advice from. After the sale, email (or direct mail) your customers a survey and ask for their opinions and suggestions. Once you get some responses, it's time to use this information and make use of their suggestions to implement changes. Remember to send a note to each customer to thank them for filling out the survey and indicate ways that you're implementing their suggestions. This will encourage confidence, loyalty, referrals and future sales.
5. Add a Digital Component to Your Finance and Insurance Process
Many customers find the finance and insurance (F&I) process confusing and they may leave your dealership without essential coverage that they need. By effectively putting detailed information on your website, you can help educate your clients and minimize their uncertainty so they are comfortable having these informative conversations at your dealership. You can provide information about your F&I Department products and services online. By digitizing part of your F&I process, you can make the entire car buying process easier for your customers.
At Vanguard Dealer Services, we want to partner with your dealership to help you grow and make the most of each customer interaction. Contact us today to learn more.