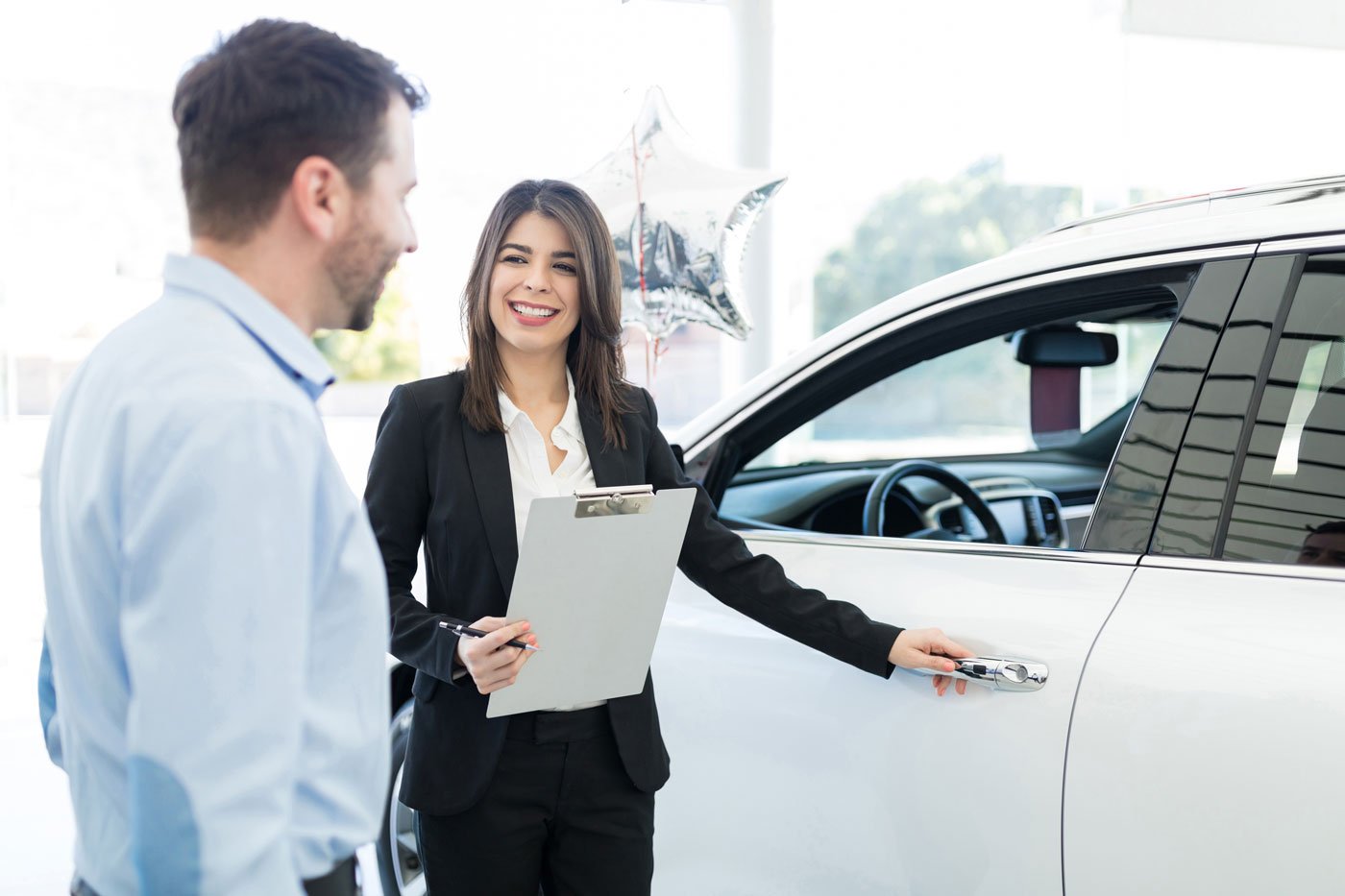 Customer retention measures how many customers return to a business or brand after their first interaction. It's an essential metric for any business because it indicates the strength of your customer relationships. A high customer retention rate means your customers love what you have to offer and keep coming back.
A low customer retention rate could indicate that you need to work on improving your service and offerings to encourage repeat visits. Of course, keeping customers coming back, again and again, isn't easy, but it's something every dealership should be striving toward it. Here are some tips to help increase customer retention at the dealership:
Build and maintain an online presence
Customers may not show up at your dealership every day, but they're always online. Therefore, you need to have a robust online presence to stay top of mind with customers who are researching their next purchase. You can do this by being present on your potential customers' channels.
You could also have a professional and consistent image across all channels. Next, provide helpful information customers can use when making their buying decision and build an online community around your brand and products.
Manage your dealership's reputation.
Your customers may not interact directly with you, but they are talking about you. That's why it's crucial to stay on top of how your dealership is being perceived. You can do this by
Listening to what your customers say about you online and offline.

Monitoring customer reviews on sites like Google, Yelp, and Cars.

Responding to customers and managing your online reputation.

Building customer relationships and getting to know your customers on a personal level.

Respond quickly to any issues or complaints that come up.
Create a loyalty program
A car dealership loyalty program can include various elements, such as an invitation to an annual car show or other special events, exclusive sales events, discounts on parts, maintenance, or other services, or points that can be applied toward future purchases.
A loyalty program doesn't have to be complicated, but it can be a valuable tool in your efforts to retain customers. Start by asking customers what they like most about the dealership, and create a program that rewards those preferences. Again, creating a loyalty program doesn't have to cost a lot, but the benefits can be significant.
Keep the experience fresh.
One of the easiest ways to keep customers coming back, again and again, is to stay relevant. Stay up to date on current trends in the automotive industry, and use this knowledge to keep your offerings fresh.
A fresh experience will keep customers returning, while a stale experience will keep them from returning. Some ways to keep things fresh include:
Keep your inventory stocked with the latest and most outstanding models.

Regularly update your website with new and exciting products.

Hosting special events and sales throughout the year.
Listen to your customers.
To retain your customers, you first need to know what they want. While customer retention is essential, you also need to be able to attract new customers. One way to do this is to ask your customers for feedback regularly. You can achieve this through Net Promoter Score surveys.
These surveys ask a straightforward question: on a scale of 1 to 10, how willing are you to recommend this dealership to a friend or family member? Surveys like these can help shed light on what customers like and don't like about your business, which can inform future decisions and help you keep your customers while attracting new ones.
Customer retention is just as necessary as acquisition, which is why the tips in this article are essential for every dealership. Whether you're just starting or have been in business for years, there's always room for improvement. However, the more customers you can keep returning, your business will be profitable. Contact us for more tips on how to grow your dealership business.