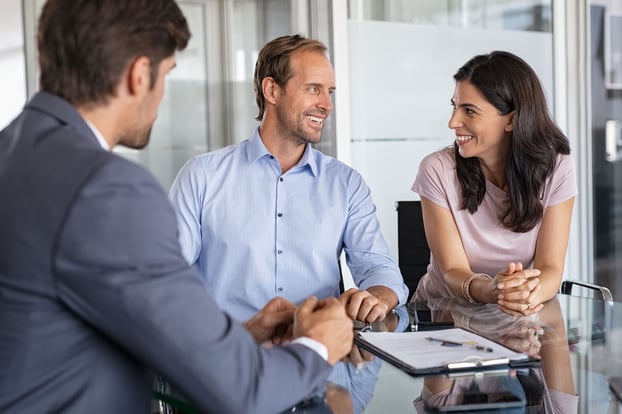 Did you know that attracting a new customer is five times costlier than retaining an old one? Also, by increasing customer retention by only 5%, you can boost your profits by 25-95%. These statistics apply to all industries, including the automotive sector.
Dealerships are increasingly realizing that transactional, one-time business practices no longer work. They have to focus on strategies to not only attract but also retain customers. Customer retention has positive outcomes for dealerships, including reducing costs, enhancing customer lifetime value, increasing competitiveness, and boosting profitability. This article outlines four ways for dealerships to increase customer retention, and consequently harness its benefits.
Meet Expectations
Customers will not come back to your dealership if you don't meet or even exceed their expectations. Start by ensuring that customer problems are solved quickly and seamlessly. 43% of customers expect a fast response – within 1-4 hours, failure to which they switch dealerships.
Then, offer exceptional service, both customer service and vehicle service. Research shows that 62% of consumers stop doing business with an enterprise after a poor customer service experience. When customers feel that you give them the best experience, they will want to do business with you again.
Offer Complimentary Maintenance Programs
Complimentary maintenance programs are a great way to retain customers. Your relationship with a customer should not end in the showroom after the customer buys a new car. It should continue beyond purchase to maintenance and even repurchase in the future.
After a customer buys a vehicle, it is best practice to offer them a complimentary maintenance package. The package gives customers a reason to return to your dealership while giving you control over the customer's service habits. A complimentary maintenance strategy can double or triple CP/RO count in the first year of ownership.
Appreciate Loyal Customers
Customers like being appreciated. Remarkably, loyal customers need recognition. It is best practice to acknowledge and appreciate a customer when he recommends your dealership to others. You can appreciate loyal customers with a referral program. The program can offer discounts, coupons, contests, charity donations, and free services to customers who refer others to your dealership.
Maintain Positive Reviews
Maintaining positive reviews is a vital part of customer acquisition and retention. 91% of consumers read online reviews, and 84% of them trust the reviews. Also, 59% of consumers choose a dealership because of its reputation.
Therefore, it is fundamental for dealerships to monitor their reviews and manage their reputation online. While you cannot control what customers say about your dealership online, you can monitor and respond to it effectively.
Bottom Line
The traditional conquest approach to attracting new customers is outdated and ineffective. Spending hundreds or even thousands of dollars on advertising to get customers to your showroom then sending them off after selling to them is no longer a viable model.
Customer relationships should not end with a purchase. Your dealership should focus on customer retention to make money in the short-term and long-term. Use the tips outlined above to improve your dealership's customer retention rates. Also feel free to contact us for the best dealership F&I partner.