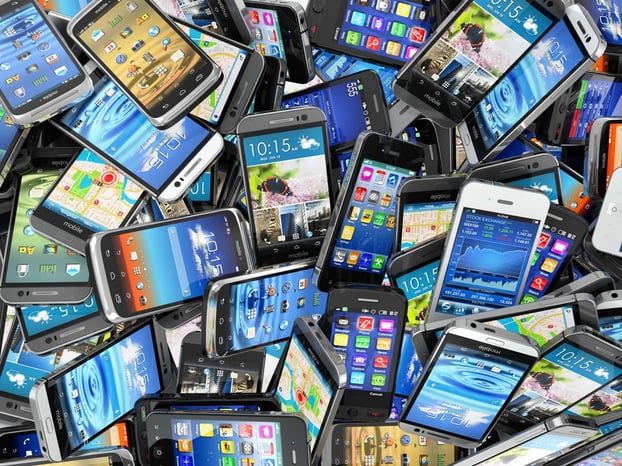 The car buying experience is completely different than it was 5 years ago. And while the auto showroom is still the proud domain of the sales team, the truth is, the days of a relationship-driven, referral, and word-of-mouth sales culture in the auto industry is a thing of the past. If your sales team feels that the internet and smart phone technology have disrupted their effectiveness, then you have not yet harnessed the power available to your dealership through the use of a mobile app.
Multiple sources and studies show that over 78% of North American consumers use their smart phones to shop for automobiles. The typical consumer may use a smart device to view inventory and compare prices, but a dealership specific mobile app can apply specific technological strategies that will give you the advantage over competitors. There are three main ways an app can boost revenue for your dealership.
Drive sales
One of the most effective and underutilized strategies for driving sales is geofencing. By using geolocation and targeted push notifications, you can promote your brand to nearby customers, which increases the chances of them visiting your showroom, as well as convincing them to leave a nearby competitor to investigate the better deal you are promoting. There are numerous exciting ways an app can enhance the purchase process at your dealership.
Increase communication
Imagine the power of instant and consistent communication with all your showroom guests and customers of recent sales. An app creates the possibility of customizable texts and promotions to increase the connection between your sales team and its clients. Add this to the personal connection the customer has with your sales team member, and a favorable long-term relationship has been established.
Raise customer retention
With so much of a dealership's focus and intention on sales, the perennial challenge is how to retain customers and enhance dealership loyalty among vehicle owners. A mobile app promises to increase dealership revenue and loyalty through the service department. Booking a service or repair, and even paying for service with an app is a convenience that customers will value enough to keep coming back.
Your sales force is leading the charge for your dealership and brand. Unleashing the potential of a mobile app will help them race ahead of the competition. Contact us to learn how to develop this new technology.