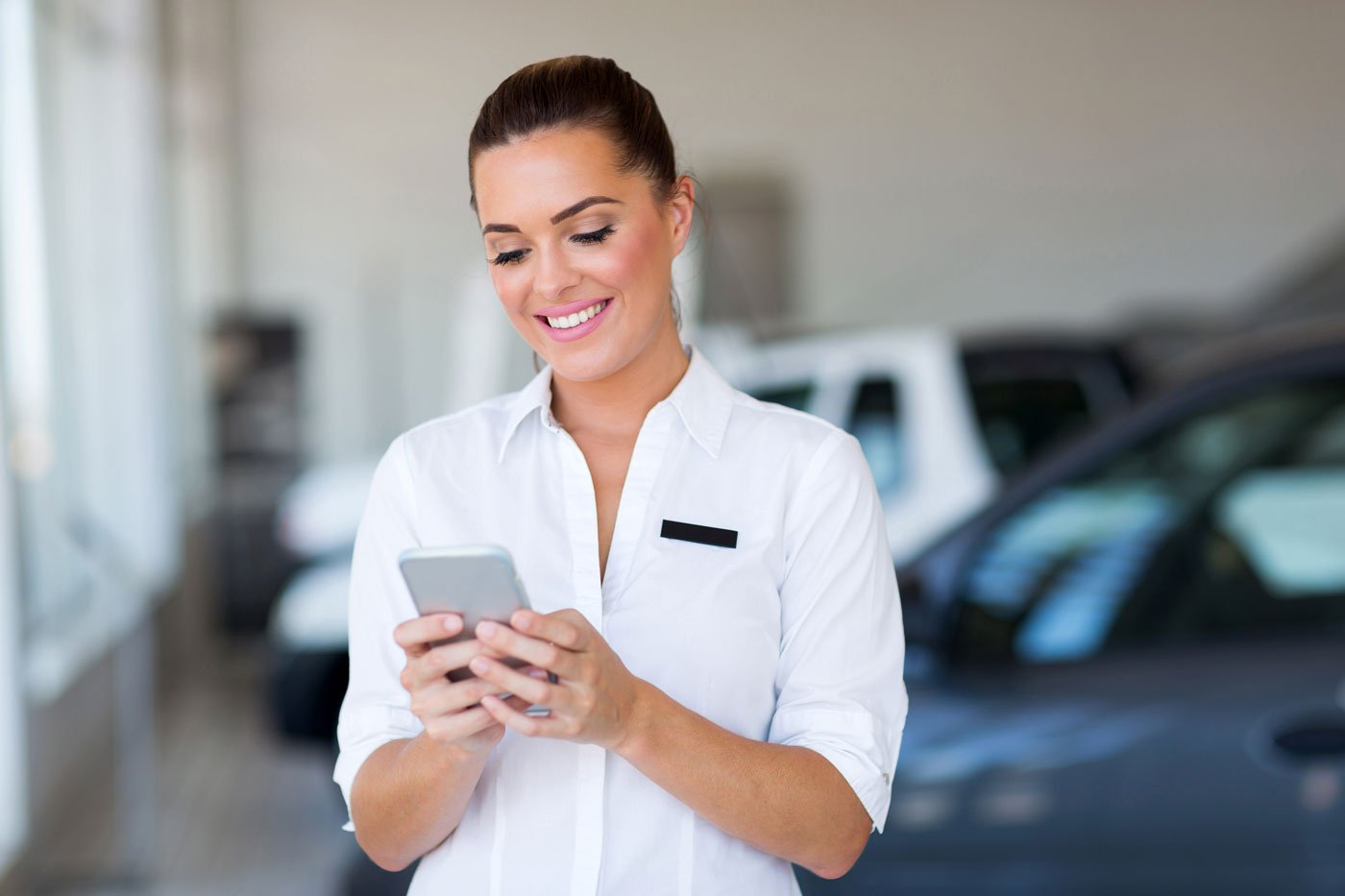 An auto dealership brand is more than just a logo and a catchphrase, it's the personality you convey to your local community of customers. The brand of an auto dealership influences how confident and comfortable people are buying from your team and trusting in your expertise. Awareness of your brand is what brings locals and even buyers from far-flung counties to your dealership to find their desired vehicle and car-buying experience.
One of the best ways to build both your dealership brand and your brand awareness is through social media. These active social platforms promote visibility and create a venue to engage your audience directly. The posts you share and how you interact with users will showcase both the assets and personality of your brand.
Here's how to build a strong social media campaign for your dealership brand.
Give Your Brand a "Voice"
Because social media is about conversational connection, 'voice' influences how you engage your audience.
Decide the attitude and personality of your brand through social media. Are you jovial and joking, serious about luxury, or rarin' for adventure? This personality is your "voice" that comes through in every message you post and asset you craft. It's likely your dealership already has a personality built into the brand. The key is to let it shine through in your choice of words and pictures in your social media marketing.
Your voice will guide how people interact with your brand on social media platforms and the personality-style to maintain when engaging in live discussions.
Design Both Posts and Social Media Ads
Social media marketing has two branches. First is your campaign of posts and discussions. These are images and statements posted by your dealership's social media accounts to build awareness and engage with the community. The second is platform ads that appear to social media users based on targeted data points like history of interests and followed accounts that might influence buying choices.
Make sure you plan both platform-specific banner ads and a campaign of posts and strategies for your community accounts.
Show Off Your Showroom
Social media is a highly visual medium, many platforms focusing primarily on photos and video. So, show what you've got! Showcase your showroom in beautiful photographs, gifs, twines, and short videos. Show off vehicles, your beautiful vaulted-ceiling spaces, your welcoming customer refreshment and lounge areas, and even the back rooms where the magic happens. Draw your audience in with vibrant images, beautiful gallery shots, and glimpses into the human back-end of providing great car-buying experiences.
Bring in a professional photography service. Not only should you collect a magazine-worthy archive of showroom photos ready to deploy, but you can also have a 360-degree virtual tour shot, virtually walkable with the ability to look up and around at your beautiful space.
Get Your Team Involved
Bring your team into social media marketing. Invite your team members to engage with the brand online, answer questions, and get involved in discussions. Your team is the life of the dealership, providing that human connection with each customer and member of your community. Team members can connect with their personal accounts, if they wish, or dealership-associated accounts can be created so they can represent your brand while maintaining personal privacy.
Social media audiences appreciate the personal touch and are more likely to trust personal accounts than a brand making positive statements about itself. Team involvement provides both authenticity and real connection to your social media campaign.
Use Facebook Ad Targeting
Platform ad targeting can be essential for making the most of your social media marketing. Targeted marketing through, for example, Facebook Ad Targeting makes it possible to show your banners only to users who have an increased likelihood to click, search vehicles, and reach out to purchase. You can target only people in a set mile range, people who have recently looked for local car sales, parents of recent high school graduates, those who recently visited your website, or audiences similar to your current customer base just to name a few of your targeting options
Vanguard Dealer Services is your one-stop shop for all Dealership F&I Product and training needs. Contact us today to learn more!
Ready to get started boosting your dealership brand through social media? So are we! Contact us today to consult on your social media strategy or outsource a campaign that perfectly fits your dealership brand, personality, and the results you're looking for!