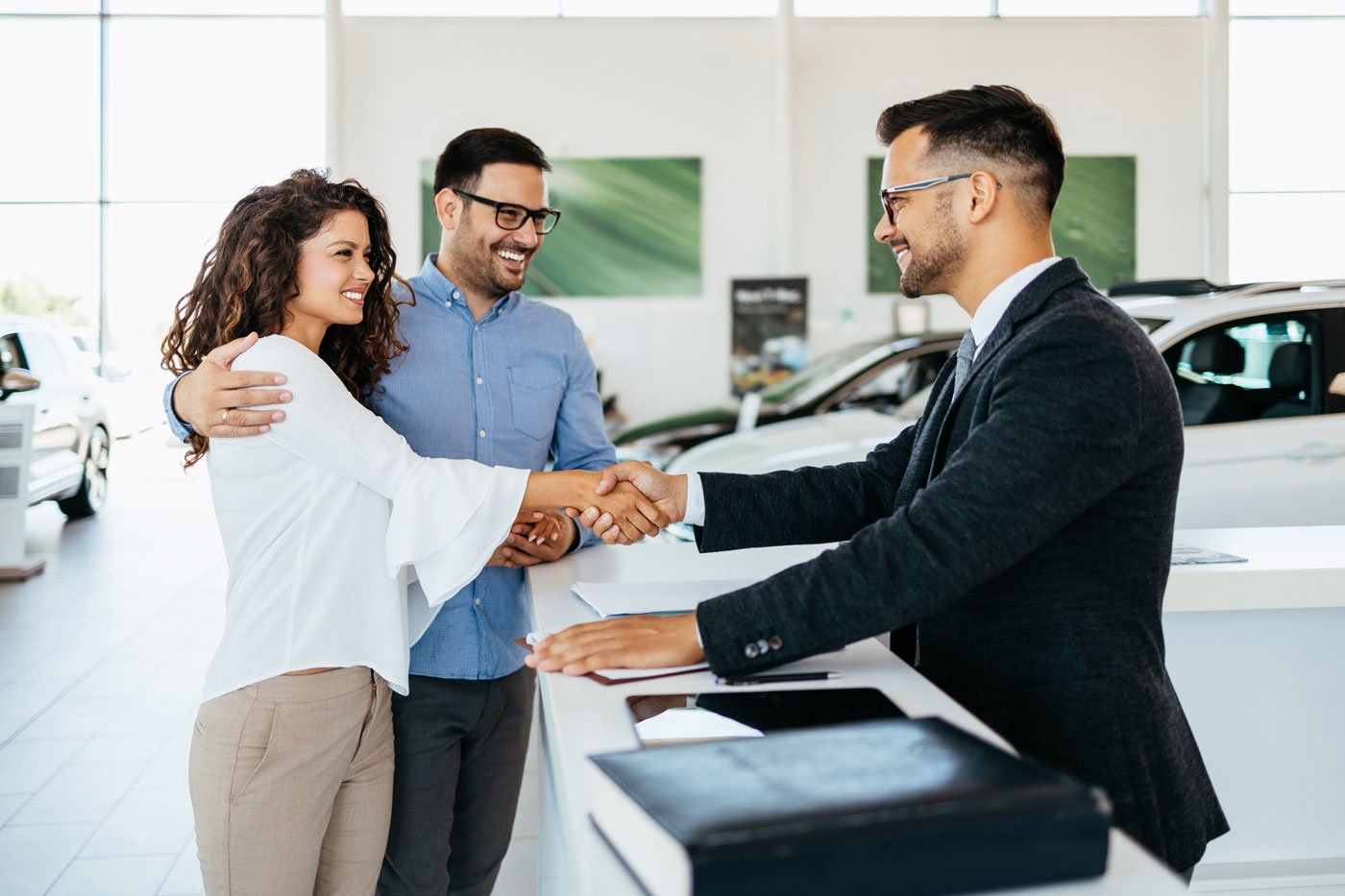 The global automotive industry has been hit hard by the Covid-19 pandemic. Considering that it can cost up to five times more to acquire a new customer than to keep an existing one, it is important that dealerships do everything they can to turn first-time customers into lifelong clients. Keeping customers that you have won over will save you money and help to take your dealership to the next level. So, what can you do to maximize the value of each customer?

Here are four ways to improve your dealership's customer retention.
DELIVER OUTSTANDING CUSTOMER SERVICE
Making a good impression is essential for repeat business. About 62 percent of customers who have had a bad experience will stop doing business with a company. From first impressions to overall customer experience, ensure that your team is delivering nothing but the best. This will show that you consider your customers as valued assets and care about their needs.
To ensure clients remember your dealership, look at your business from their perspective. Some strategies you can implement are personalizing your customer service, shortening the sales process, providing great waiting room amenities, having complimentary maintenance programs and offering round-the-clock customer support. Lastly, learn from your customers and improve constantly to meet their expectations and achieve customer satisfaction. This will in turn help to create long-term loyalty.
IMPROVE CUSTOMER RESPONSE TIME
Today, customers are more discerning than ever before. Most consumers claim that valuing their time is an important customer service value. To make your clients feel important, find ways to improve your lead response time. This will enable you to respond to their queries and deliver services more efficiently.
Train your team to be on top of their emails and other forms of communication. Also, make sure your sales team has enough product knowledge. To keep your customers happy, identify common queries, categorize them based on priority, plan the sales workflow and use the right tools. Some options to consider are autoresponders, live chat software and time-based alerts to ensure no emails are delayed or go missing. Improving response time will help you meet customer expectations and generate loyal customers.
SET REMINDERS
To keep customers coming back to your dealership, build and maintain strong relationships with them. Staying in touch and following up with your customers after a sale will help to cement your connection. This will not only increase the chances of the customers staying but may also earn you more customers through referrals.
Have your sales team set calendar reminders as to when they should be following up with previous customers who may be interested in a new car or product at a certain time. Also, have them reach out to remind customers of new sales or product deals. This will help to increase the number of regular visits to your dealership. Consider personalized sales follow-ups for better engagement.
COLLECT POSITIVE TESTIMONIALS
Customers rely on word of mouth and other forms of reviews. Most customers will go online to do research before making purchase decisions. Today, about 79 percent of people trust online consumer reviews. Take time to collect positive reviews from previous clients that you can share with the world to attract others.
Positive testimonials will help to strengthen your dealership's reputation. Also, letting your happy clients speak for you is a great way to draw attention to your products and services. Customers will see you as a business that emphasizes quality, cares about its customers and provides unique value. This way, both prospective and previous customers will be confident when making the decision to do business with you.
Working with experts will go a long way in enabling you to keep customers coming back to your dealership. At Vanguard Dealer Services, we are a leading automotive consulting company. We analyze dealerships and recognize opportunities to help you improve your sales and achieve increased profitability. Contact us today to learn more about us and our services.