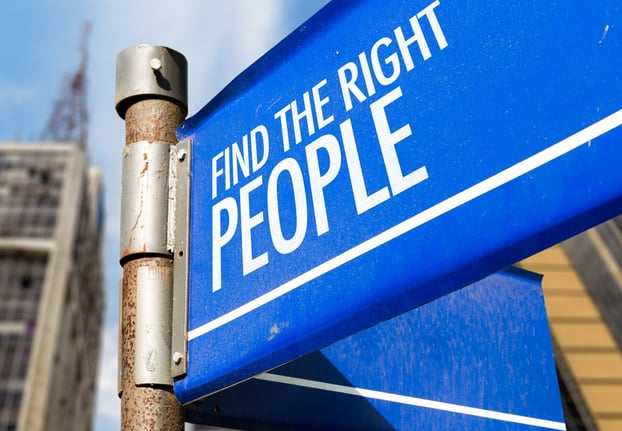 Maintaining your dealership's forward momentum can be tricky, especially when you lose a key player at the last minute. If your business manager or finance professional leaves unexpectedly, what can you do? Fortunately, there are resources available to keep your business humming.
Interim Professionals
Did you know there is only one automobile dealer support service in America that offers interim replacement staff at no charge? Vanguard Dealer Services exists to support dealerships and enhance not only the bottom line, but your dealership's overall culture and efficiency as well. Our professionals and trainers have years of expertise, and can bridge gaps for you while simultaneously helping you fill vital roles. With the right interim person, your business won't miss a beat; with the right training, you'll have a succession plan in place to help prevent costly rehiring.
Scaffolding for Your Employees
Dealerships of any size have a talent pool. Whether you have novice salespeople or seasoned professionals, each employee brings a special skill set to your business. The day to day operations of a dealership can get in the way of mining and refining the valuable skills of your current personnel. With proper training and guidance, you can ensure your team excels not only individually, but as a whole as well. If you are interested in developing incentive plans that will increase longevity and loyalty on your staff, contact us. Our seasoned professionals understand that your bottom line and overall employee satisfaction increases with efficient, motivating strategies.
As Stephen Covey says, "Always treat your employees exactly as you want them to treat your best customer." With the right motivational techniques, you can build a loyal staff who are not only happy with their work, but also trust that you have their best interests in mind.
Your Customers Know if Your Employees Feel Appreciated
Every dealership has a culture. Walking in the door, a customer quickly senses if there is an atmosphere of pressure, fear, joy, or celebration. With proper techniques, you can assure that your dealership's culture is not only positive, but palpably so. Many customers go back to a dealership because of a positive experience with a member of your staff. Ensuring that your staff are satisfied, motivated, and comfortable in their work ensures that your customer can find that favorite employee to help them when they purchase their next vehicle. Loyalty begets loyalty.
Building Key Players
Our dealer services include helping you initiate and manage programs that make your staff feel valued, challenged, and appreciated. With a team of professionals that understand the intricacies of running and growing your dealership, we offer services in everything from finance and insurance to superior salesmanship. Instead of chiseling away at your own wheel, let us come alongside you and share many proven years of experience. Whatever your dealership size, you can benefit from what our team of dealership-issue savvy professionals has to offer.
Questions to Consider
If you lost a key player at your dealership, such as your business manager, what effect would that have on your business? Would your sales team stay motivated? Would you lose additional personnel in the shift? How would you go about finding a knowledgeable replacement? What training would your new employee require?
We have answers to all these questions. Let us help you retain key personnel, train and encourage your existing staff, and implement spot-on initiatives to grow your business.
Inspirational leader John C. Maxwell said, "I believe that everyone chooses how to approach life. If you're proactive, you focus on preparing. If you're reactive, you end up focusing on repairing." We are here to help you be proactive. If you are interested in growing your dealership, contact us. We are Vanguard Dealer Services, and we are here for you.