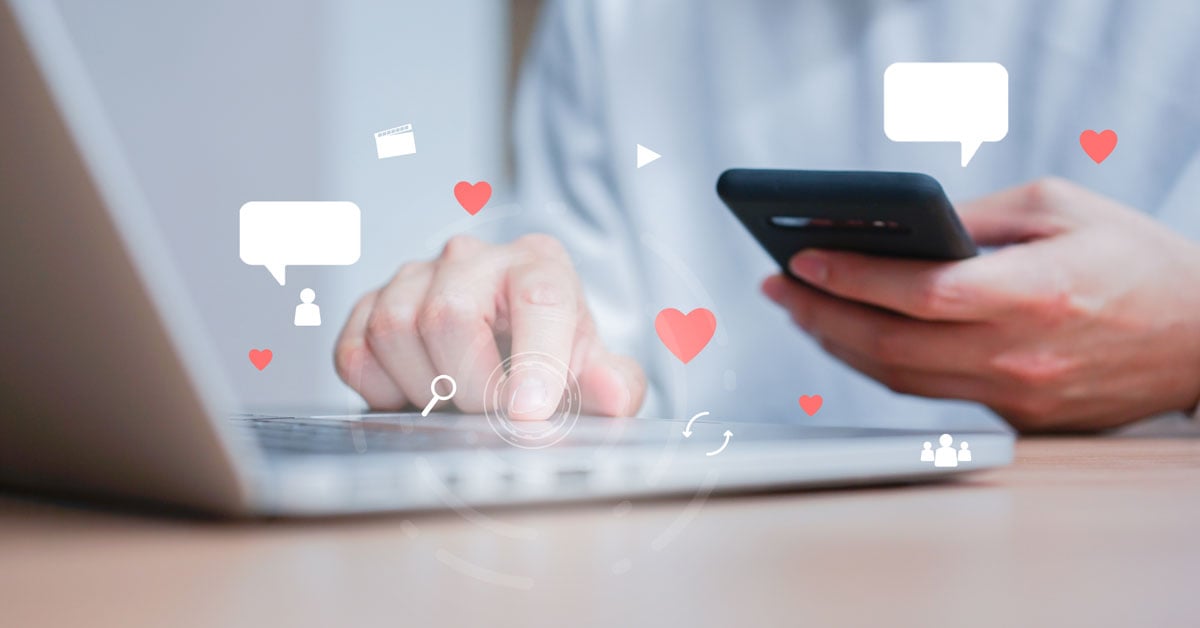 Imagine a solution where there are no barriers, with no time or money wasted on designing ads, defining targets, or managing ads for your dealership. Everything is ready to go, aligned to meet OEM specifications with your dealership customization, all promotions are available for you to pick and choose from, local targeting is in place and analytics are available for you to easily review.
You decide which ads to run for your dealership and for how long through a user-friendly dashboard. While it may sound too good to be true, it really is as easy as contacting Vanguard Dealer Services today to get started.
Social Media Advertising is one of the most effective ways to reach your audience online, especially during the pandemic when more people are staying home looking at their phones, tablets, and computers more often. Again, Vanguard Dealer Services has an easy solution to drive your business through Facebook and Connected TV advertising.
The challenge to Facebook advertising is that it usually takes much time and effort to create an effective strategy. The "spray and pray" approach is highly inefficient and will cost you much more money in the end. It's essential to design on-brand ads that will not only get people's attention but will also get them to click on your ad, turn them into leads, and in then being able to close the sale. The cost of designing ads alone can be a deterrent from doing Facebook and Connected TV Ads for your dealership. All dealership ads are pre-built and ready within our platform and packages, so those roadblocks have been eliminated.
It takes a lot of time to learn how to accurately define, test and target the right audience for your dealership. Targeting is crucial as you want to get your message out to relevant audiences only. The best news is now these targeting demographics are built into the platform with a radius that applies directly to the location of your dealership.
The same holds true for placing advertising in local Connected TV platforms. A lot of dealers don't know where to start for advertising on Connected TV platforms and are hesitant due to the cost of designing ads and meeting media placement minimums. We have a solution that incorporates it all, with no hidden charges, no design fees, OEM/dealership specific ads and incentives that you control.
Once your ads are up and running, you'll want to monitor their results. Our solution includes tracking the ad results with easy to understand analytics.
Our advertising services offer over 200 ready-to-run OEM approved ads for all your vehicle incentives, created specifically for your dealership. Our solution offers you full control. You plan and pick which ads to run at a low monthly cost. Nothing goes out without your stamp of approval. Targeting the right audiences is built into the platform, you will easily be able to collect the right leads for your dealership. The cost of running this program is less than you would pay to have an ad designed.
Give your dealership the power to target and reach the most valuable audiences using local Facebook and Connected TV ads.