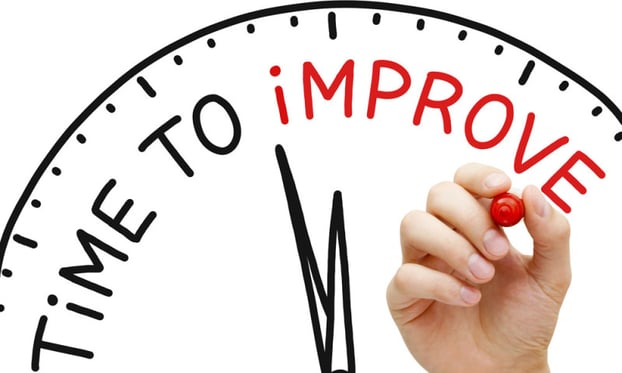 Your dealership needs to be profitable to survive. You and your staff know this better than anyone. So, how can you continually increase profits while ensuring that your staff are conducting themselves professionally and legally?
We've seen it all throughout our long relationships with dealerships. We understand the pressures that you and your team face everyday and we understand how to pinpoint areas of improvement and implement changes that seamlessly increase profits the right way.
Training
Sometimes the best offense is a good defense. Nowhere is that more apparent than in properly training your staff both initially and in providing them high quality continued education.
Your customers want to purchase the best car for the best price, but they also want a good experience with a knowledgeable sales person. If your customers feel comfortable in the abilities of your staff, they'll be more likely to not only purchase a vehicle from your dealership but also purchase additional financial products and protection plans for their new car.
When you invest in training for your team, you're investing in your customer's satisfaction and your dealership's future profits. Car buyers today are more educated and skeptical of the car buying process than ever, combat that and give your team the best chance at closing deals consistently with a training program that's been increasing profits and customer satisfaction across the country for over 30 years.
Compliance
Complaints against your F&I team and possible lawsuits are costly headaches that keep dealership owners up at night. Regulations and laws change rapidly and it can be difficult to manage the day to day operations while ensuring that your team is up to date on the laws necessary to avoid lawsuits or hefty penalties.
We understand the struggles of continued compliance and are here to help. Vanguard Dealer Services has trained professionals ready to be deployed to your dealership who have a full and complete understanding of the compliance requirements your team needs to follow.
Not only will our professionals ensure that your team is operating under the law, but can help re-build credibility and position your dealership for future profits and long term success.
Sales Strategy and Proficiency Analysis
At the end of the day, the profits your dealership takes to the bank rest on the shoulders of your sales and F&I teams. It can be difficult to have an unbiased view of their performance or to even know where to begin when evaluating their performance.
However, sometimes small changes can mean big increases in profitability for dealerships of all sizes. We've seen it time and time again, sales representatives and F&I managers not maximizing opportunities or leaving money on the table without even realizing it.
That's where we come in. We provide unbiased, third party analysis of your team's sales proficiency as well as your overall sales strategy in order to provide your dealership with targeted and actionable recommendations that are proven to increase profits and get your dealership higher customer satisfaction rates.
There are ways to improve dealership profits in the short term and there are ways to improve dealership profits while simultaneously positioning your dealership for long term success and credibility. We specialize in the latter and want to bring our knowledge, expertise and success to your dealership today.
To find out how Vanguard Dealer Services can help increase your dealership's profitability, contact us for a free, no obligation presentation on what we have to offer.